Battery Powered Pedestrian Sweepers
Trafalgar Cleaning Equipment Ltd launches three new game changing machines aimed at industry, FM companies, local authorities, and hospitals.
The Eco City Range comprises of our Eco City Sweeper 2, the Eco City Picker, and the NEW Eco City Bin. All three machines are 100% Battery Powered 'Game Changers' in Sweeping, Litter Picking, and Street Orderly Barrow litter collection that will put an 'Electric Smile' on your operator's face!
Introducing the Eco City Pedestrian Road Sweeper 2
Eco City Picker | & Eco City Bin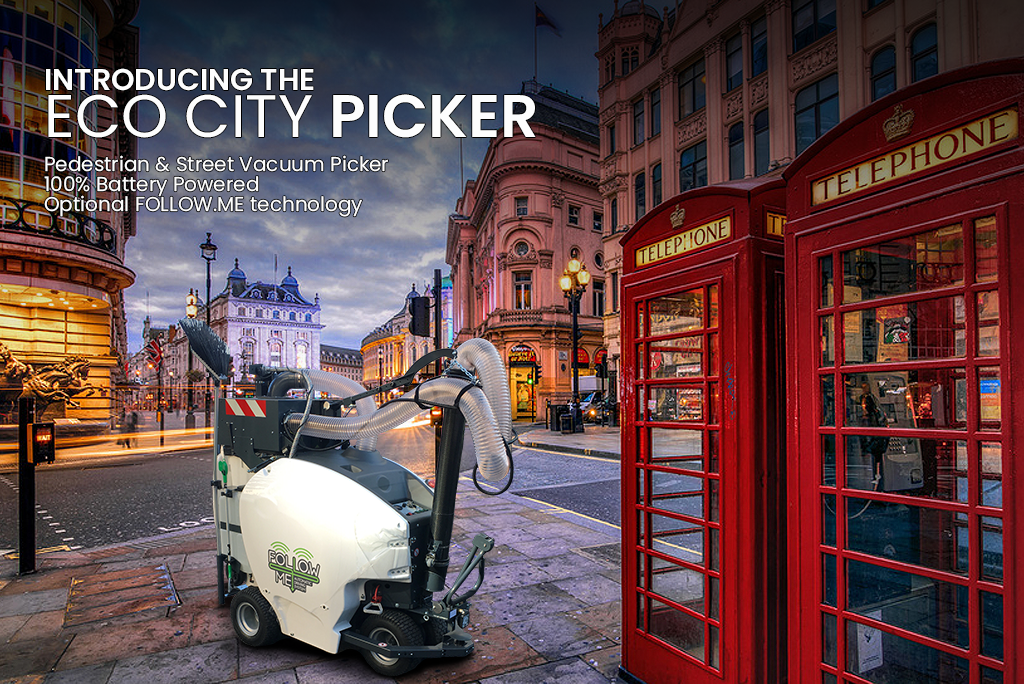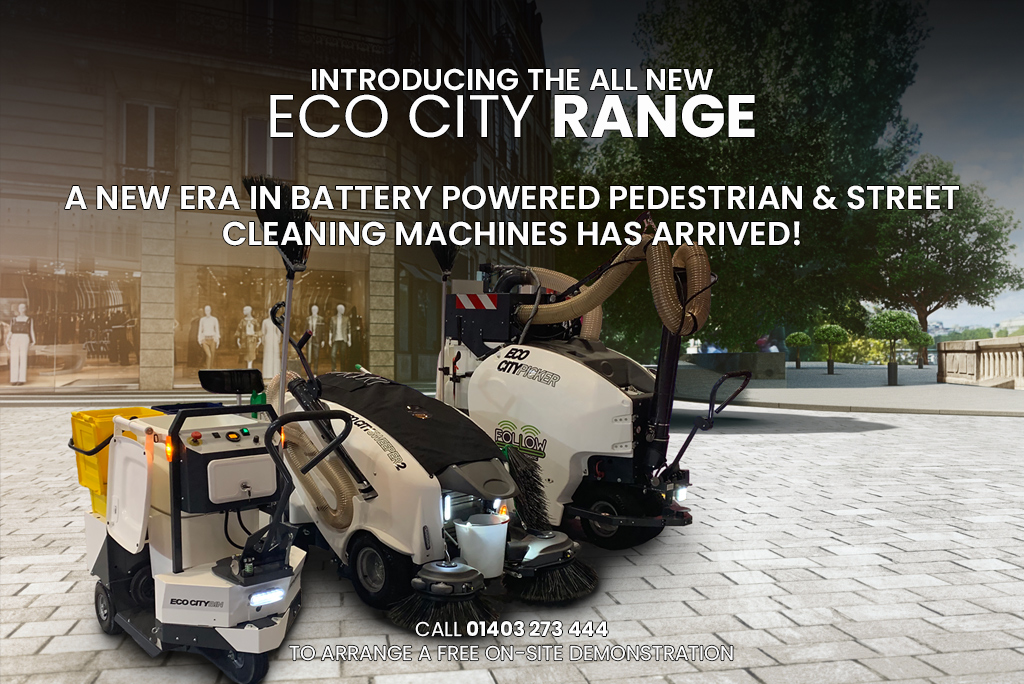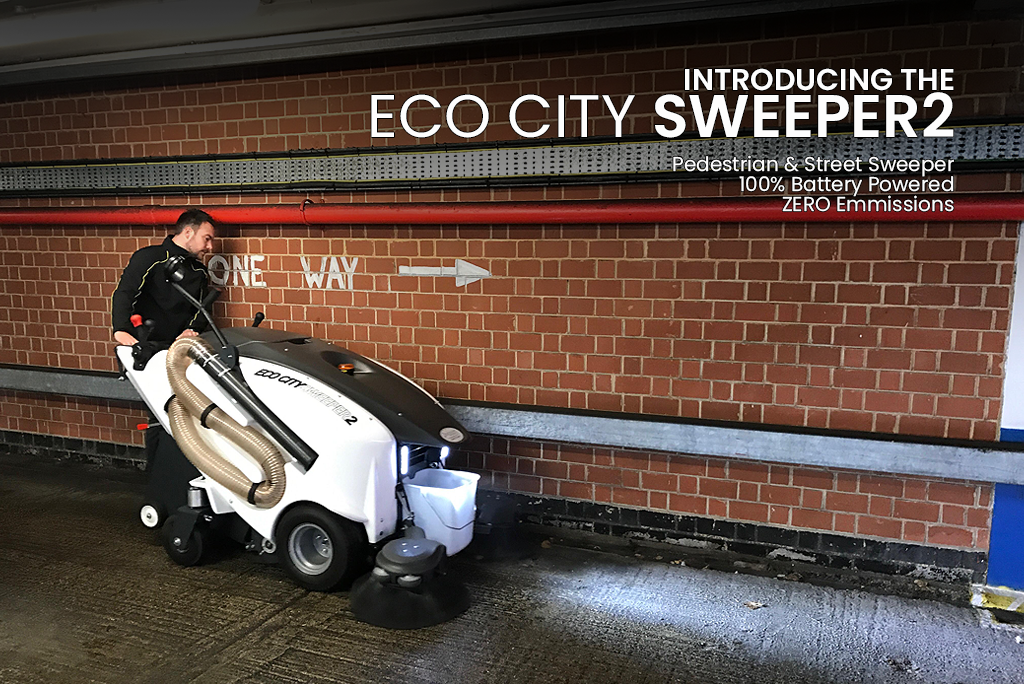 See the ECO CITY RANGE in action on the streets!
See our short video demonstrations out on the streets of Horsham and London making litter collection effortlessly. All three of our machines are 100% Battery Powered producing ZERO Emissions making each one of them the Greener Eco Choice for future pedestrian cleaning.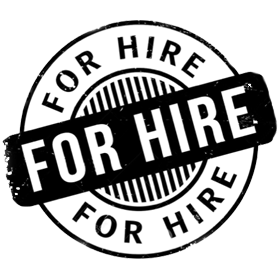 OUR MACHINES ARE ALSO
AVAILABLE FOR SHORT TERM/LONG TERM HIRE
The machines we sell are also available for short and long term hire. Contact us with your requirements and one of our sales team will be happy to advise.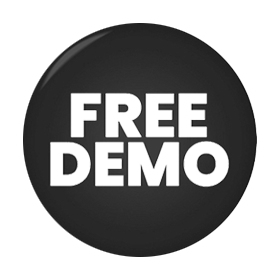 BOOK A FREE ON-SITE
SURVEY AND MACHINE
DEMONSTRATION
Because we understand that each site application is different from the next, we invite you to put them to the test directly within your own working environment.