KÄRCHER HDS HOT WATER PRESSURE WASHER TRAILERS FOR GUM REMOVAL 
Outstanding mobility and reliability on two wheels with extraordinary mobility and ease of use.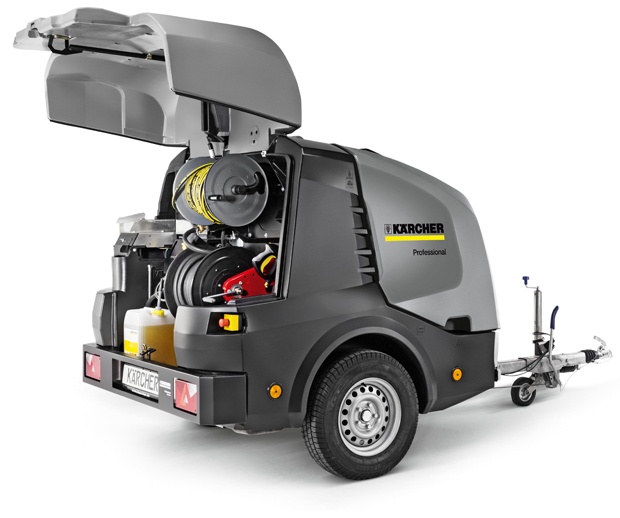 Kärcher HDS Hot Water Pressure Washer Trailer
Powerful engine. Equipped with a powerful 19 kW Yanmar diesel engine
Large range. The HDS trailer is equipped with two supply reels with 30m long, 30m high pressure hose and a 100 liter fuel tank
Storage space. Storage for detergents and accessories on board
Large cab. For easy access to all major components
Efficient. Equipped with efficient burner technology Kärcher
Large water tank. Equipped with 500 L fresh water tank
Call 01403 273 444 to speak to a Kärcher expert and arrange an on-site demo. This trailer is also available to Hire, call 01403 273 444 for more details.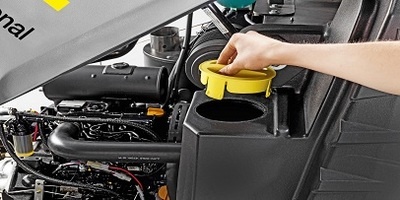 GERMAN ENGINEERING YOU CAN RELY ON
The HDS Trailers are constructed from tried-and-tested Kärcher components and the machines themselves are designed for shift work operation.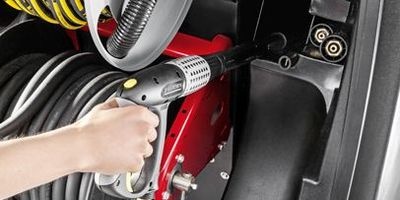 EASY HANDLING
The machine is as easy and convenient to use as all Kärcher hot water pressure washers thanks to the single EASY Operation switch and the on-board hose reels and accessory storage keeps everything neat and tidy.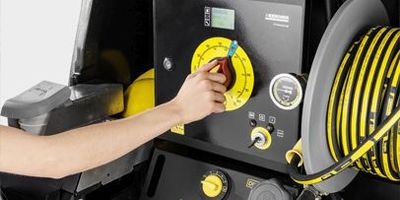 MAXIMUM EFFICIENCY
When in hot mode, the water is pre-heated by the engine thanks to the innovative heat exchange. Generating fuel savings of up to 14%.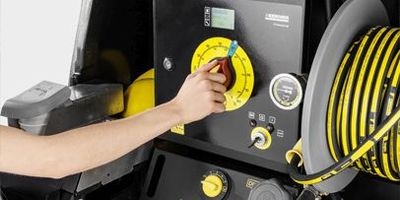 COMPLETELY INDEPENDENT CLEANING
The large 500 litre water tank combined with the 100 litre diesel tank means that the HDS Trailer offers completely autonomous cleaning.
MAXIMUM FLEXIBILITY THROUGH CONFIGURATION
HDS   9/50 Tr1 - 500 bar & 900 l/h
HDS 13/35 Tr1 - 350 bar & 1300 l/h
HDS 17/20 Tr1 - 200 bar & 1700 l/h
HDS 13/20 Tr1 - 200 bar & 1300 l/h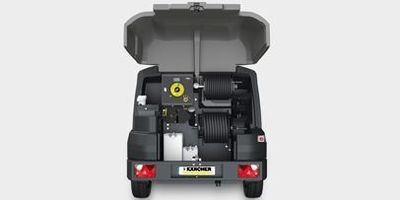 STANDARD ACCESSORIES 
The hot water pressure washer trailers comes as standard with:
30m high pressure hose incl. hose reel
30m supply hose incl. hose reel
High-pressure gun
Spray lance
TRAILER VERSION
Mounted on a chassis
Integrated 500 litre water tank
With cover With optional shock absorber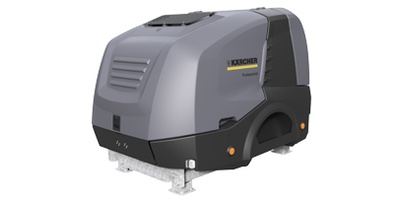 CAB VERSION
Stationary frame base with forklift pockets
Integrated 500 litre water tank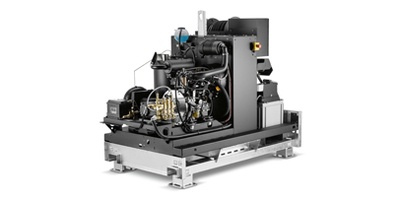 SKID VERSION
Stationary frame base with forklift pockets
Without water tank
Without cover
Unit sold as component without CE approval!
---
---
Request a free demo of one of our machines. Please fill out the form and we'll get back to you as soon as possible.

1-3 Working Days Delivery
on all orders 

Call 01403 273 444
for Expert Advice and Support