THE TRAFALGAR PADDOCK CLEANER MACHINE RANGE,
REPLACEMENT HOSES, ACCESSORIES & MACHINE REPAIR / SERVICING 
Attention all animal lovers!
Have you ever found yourself dreading the task of clearing your yard or paddock of animal waste? Well, Trafalgar Cleaning Equipment has some exciting news for you! We have revolutionised the way paddock cleaning is done with our innovative invention - the Trafalgar Paddock Cleaner. Say goodbye to the back-breaking labor of picking up animal poo and say hello to a more enjoyable and efficient cleaning experience! As the original inventors of the paddock cleaner vacuum, we are proud to offer all replacement hoses and accessories conveniently available for purchase online. Let us help make your life easier and your yard cleaner with Trafalgar Cleaning Equipment.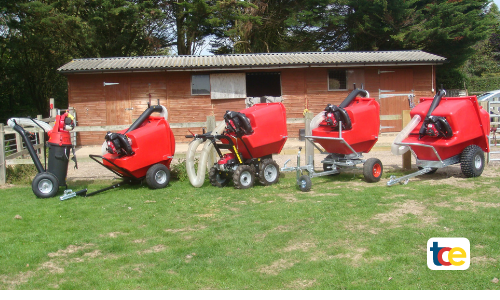 See the full Trafalgar Paddock Cleaner range and choose the model right for your paddock and yard.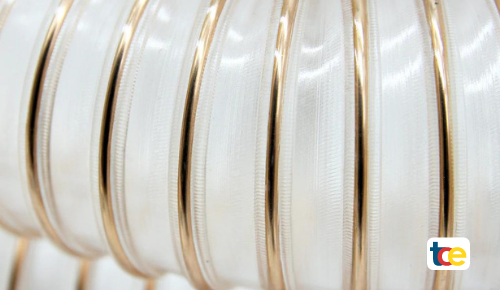 Buy new hoses and accessories for your Paddock Cleaner to keep it in the best condition for longer life.
Paddock Cleaner Servicing & Repairs
As all mechanical machines and in particular work-horses like the Paddock Cleaner they all need a little love, care and attention from time to time. Our full service and repair workshop and engineers are on hand to help in those situations. Call 01403 273 444 to book in your service or repair.
---
The Trafalgar Paddock Cleaner Brochure
Interactive Brochure
Here's all you need to know about the Trafalgar Paddock Cleaner in this all-in-one brochure, including video!
Use the share button on the brochure booklet bar to share with others.
---
Why use a Paddock Cleaner?
Clearing Paddocks Yards and Stables couldn't be any quicker or easier with a Trafalgar Paddock Cleaner!
The unique clean fan paddock vacuum system enables you to suck horse poo, alpaca droppings, dog faeces, poultry and game shed bedding, shotgun cartridges, spent clays, garden waste, wood shavings, sawdust, shredded paper, acorns, conkers, chestnuts and general litter. It can also suck up leaves from a gravel driveway without sucking up the stones (just adjust the engine revs accordingly) and can even be used for cleaning out the bottom of water troughs and ponds.
Call 01403 273 444 and speak to one of our Paddock Cleaner experts.
---
Paddock Maintenance
Revolutionise Your Paddock Cleaning with Trafalgar Paddock Cleaners: The Key to Healthy Horses and Clean Pastures.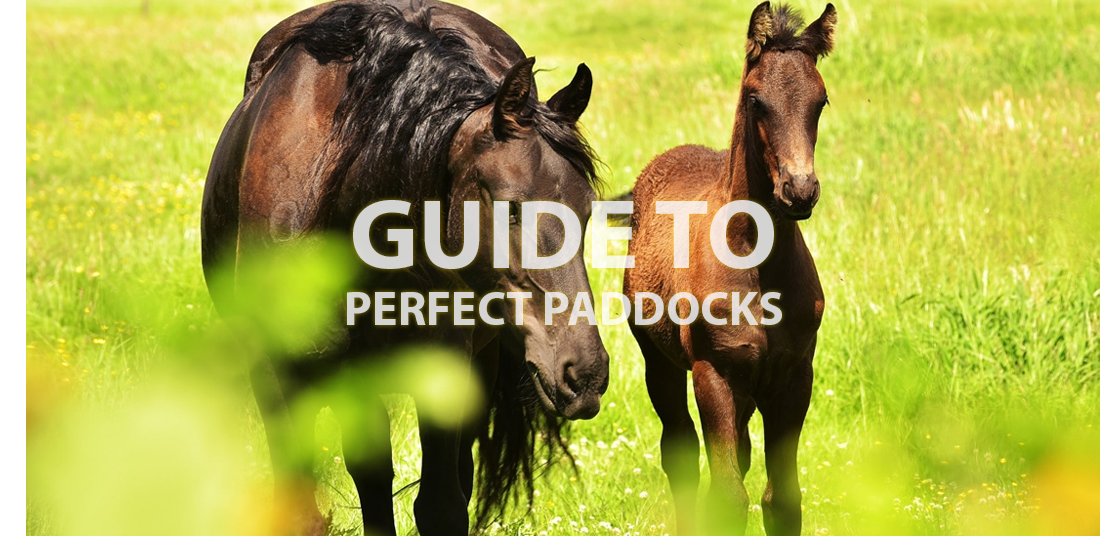 Effective pasture management is critical for maintaining healthy horses and clean paddocks. One of the most common ways in which worms re-infect a horse's environment is through manure contaminated with parasite eggs. Thus, minimizing your horse's exposure to manure is essential in reducing the risk of harmful parasites. The early lifecycle of most internal parasites involves eggs and larvae, which are deposited onto the ground in manure by infected horses. Grazing in fields contaminated with parasite eggs can lead to horses becoming infected, so it's vital to take steps to reduce this risk.
One effective way to reduce parasites in paddocks is to pick up droppings as frequently as possible using a reliable Paddock Cleaner. The Trafalgar Clean Fan Paddock Cleaner System is an excellent option as it sucks droppings directly into the collection tub via a 5-inch diameter hose. The fan is located outside the Paddock Cleaner and contains a filter sock to prevent manure or debris from damaging the cleaner. The Trafalgar Paddock Cleaner is designed to work in all weather conditions and can handle both wet and dry manure.
Apart from cleaning paddocks, Trafalgar Paddock Cleaners can also be used to clean water troughs, muck out stables, and clear loose hay from feeding areas. By using a Paddock Cleaner vacuum regularly to muck out horses in confined areas, you can reduce the risk of infection.
Poo picking your pastures regularly is the most effective way of reducing your horse's parasite problem. Trafalgar Paddock Cleaner vacuums are a huge help with this time-consuming and arduous task, particularly in large fields. They are quicker, more efficient, and easier to use than manual methods such as using a shovel and wheelbarrow. Good paddock cleaning helps reduce the risk of infection and contributes to a low worm count. If you are unsure about the worm situation in your pasture, it's always best to consult a veterinary surgeon for advice.
---
Paddock Cleaner Videos
See our Paddock Cleaners in action here out in the fields doing what they do best, picking poo! Here we have demo's of the Paddock Cleaner PC50 - PC500H - PC1000H & PC450H POWER. For more information or to arrange a free demonstration of a Paddock Cleaner please use the short form below.
Paddock and stable clearing just couldn't be quicker or easier!

1-3 Working Days Delivery
on all orders 

Call 01403 273 444
for Expert Advice and Support