Billy Goat MV601SPDS Lawn & Litter Vacuum
WE ASSEMBLE, PRE-RUN, then RE-BOX all of our BILLY GOAT MACHINES BEFORE SHIPPING... 
All our customers have to do is unbox, add petrol, and go! 
With a built in single-speed rear wheel drive and powerful 190 cc Briggs engine you'll find the Billy Goat KV601SP ideal for hilly turf applications, such as undulations and slopes in the ground.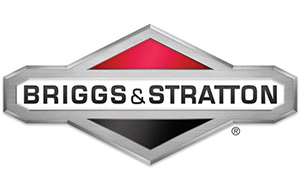 74cm / 29" Gobbler Door
Adjustable from the operator's position for easy switching between hard surface, turf or hose applications.
Unique Top Fill Design
Keeps dust out of operator's face and ensures optimum filling.
Unique Top Loading Bag
Zipperless bag slides in and out on rails for best in class unloading. The 151 litres mesh bag holds up to 23kg of debris. Top fill design keeps dust out of the operator's face.
Electrostatic DUST SOCK™ Kit
Traps dust for optimum operator and air quality protection. (840263)
Easy Control of Height
Crank style for optimum performance on turf and hard surfaces.
3-Speed Transmission
The MV Series self propelled models are equipped with a 3-gear ultra smooth and durable transmission.
36cm / 14" Wheels
The 14" wheels smooth out the rough areas and make the vacuum manoeuvrable.
MV Warranty
Two year residential, two year commercial.
Briggs & Stratton 850 Pro Series 4 Stroke Engine
Self Propelled
Intake size 29 inches
Wheels 14 inch diameter, 2.5 inches wide, Semi-Pneumatic
Impeller Robotically welded ¼ inch armor plate steel 6 bladed
Bag 30 gallons, 40 to 80 pounds of debris.
Length 61.5"
Height (Handle)47.5"
Overall Width 29"
Weight 162 lbs
Powerful suction and easy operation make clean up a snap for leaves, seeds, mulch, blooms, branches, litter and debris. Ideal for multi-surface residential and light commercial use, Billy Goat's versatile MV601SPDS lawn and litter vacuum has variable height adjustment for hard surface to turf work. The Billy Goat MV601SPDS outdoor vacuum is ideal for larger properties, commercial lots, leaf clearance, rental, parks, city streets, schools, councils and festival clean up jobs. From cans and bottles to grass clippings, litter and other debris, this machine will gobble up just about anything in its path. Powered by a recoil start Briggs & Stratton 850 Pro Series engine, the rear wheel drive on the self-propelled MV601SPDS outdoor vacuum makes operation easy, even in a hilly environment. The 74cm (29") wide gobbler door is adjustable from the operator's position for easy switching between hard surface, turf or hose applications. It features a powerful six-blade impeller for maximum suction and debris reduction. The top loading mesh bag has a 151 litre capacity and slides out on rails for easy unloading. This model is supplied with an electrostatic dusk sock kit which traps dust for optimum operator and air quality protection. The composite housing components are more abrasion-resistant than steel, reduce weight and will not rust or dent. Optional accessories include disposable bag liners which come in packs of 12 to eliminate the extra step of bagging your debris, and an optional hose kit which attaches to the gobbler door for those hard to reach areas.