PRODUCT SOLUTIONS
Public Service & Municipal Equipment
Trafalgar Cleaning Equipment provide industry based solutions for industry sectors like local authorities, FM companies, hospitals, stadiums, and industry clients across the country providing bespoke and innovative solutions for many industry applications.

Trafalgar Cleaning Equipment is a most trusted name in the Municipal Equipment industry for Pedestrian Sweepers, Vacuum Pickers, Mobile Steam Cleaners and much more.
We provide all types of municipal sweepers including pedestrian sweepers, as well as street and road sweepers. We provide the best products in all sweepers and vacuum pickers. As well as our own bespoke brand we are also proud to promote and recommend brands like Dulevo and Karcher products as well.
All of our municipal sweepers and vacuum pickers are best performers in both urban and road cleaning industry sectors. All of our industrial pedestrian sweepers, street sweepers and vacuum pickers are capable of combining manouvability, economy, and service ability with a guaranteed superior sweeping performance.
Explore all of our Municipal machines from the dropdown menu below and choose the best product based on your requirements.
Or, call 01403 273 444 to speak to one of our sales team for advice.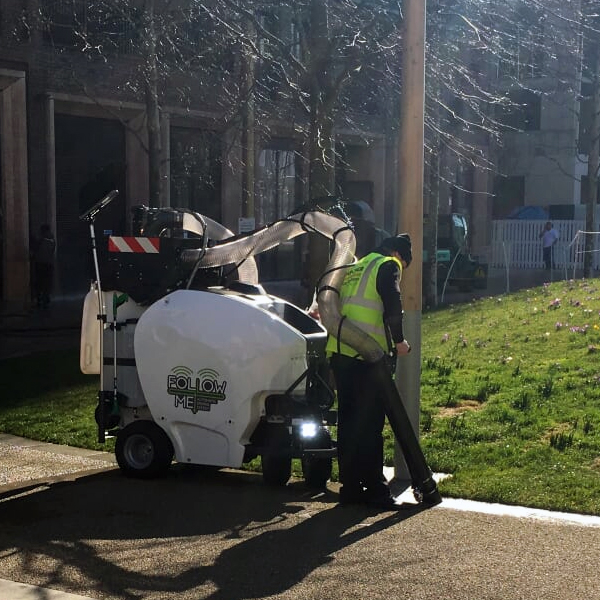 Our Product Solutions for Public Service and Municipal Applications
Municipal Street Cleansing Machines
Trafalgar Cleaning Equipment offer a wide range of municipal street cleaning solutions that range from our Mobile Steam Cleaners, HDS Hot Pressure Washer Trailers, Our Van Mounted Vans, Bin Wash and much more.
| | | |
| --- | --- | --- |
| |   | This Single Axle unit it designed to clean where neither power nor a water supply is available. the unit is mounted in a galvanised trailer and bodywork to prevent any metal corrosion and inside this bodywork is a plastic baffled water tank allowing up to 3/4 hours constant use. The front and rear of this unit are hinged to allow easy access for daily operation, routine maintenance and storage facilities, and they are lockable for security. |
| |   | The DiBO JMB-M/M+ is the ideal solution in places where there is no electricity, due to its on-board power source and self-contained operation. |
| |   | Outstanding mobility and reliability on two wheels with extraordinary mobility and ease of use. |
| |   | TCE BinWash is winner of a prestigious Green Apple Award from the Green Organisation and is approved by the National Association of Wheeled Bin Washers. |
Municipal Pedestrian Sweepers & Vacuum Picker Collectors
Trafalgar Cleaning Equipment is the most trusted name in the sweepers industry. We provide all types of sweepers including municipal sweepers, road sweepers and street sweepers. We provide the best cleaning products in all sweeper ranges. We are proud to promote renowned brands like Dulevo and Karcher.
Municipal Battery Powered Machines
Municipal Leaf & Litter Collection