40v Li-ion Battery
Expertly powering Cobra lawnmowers
The Cobra MX46S40V is powered by 2x Samsung 40V Lithium-ion batteries offering a quiet, yet powerful and lightweight combination. The Cobra 40V Lithium-ion technology means the tool is always ready to use, suffers from no self-discharge and has no memory effect.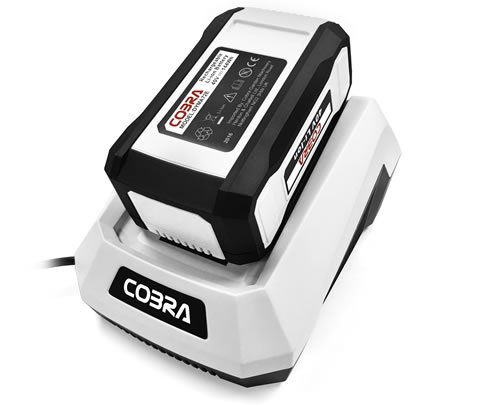 A closer cut with the Cobra MX46S40V
Cobra Lithium-ion cordless mowers cut down to 25mm
With a fully adjustable 7 cutting heights ranging from 25mm for a superb low finish, up to 75mm for tackling
longer grass, choose the Cobra MX46S40V. All this is achieved by simply using the single height of cut adjustment lever
which has been conveniently positioned next to the rear wheels.